Active Peel System Wins Multiple Beauty Awards!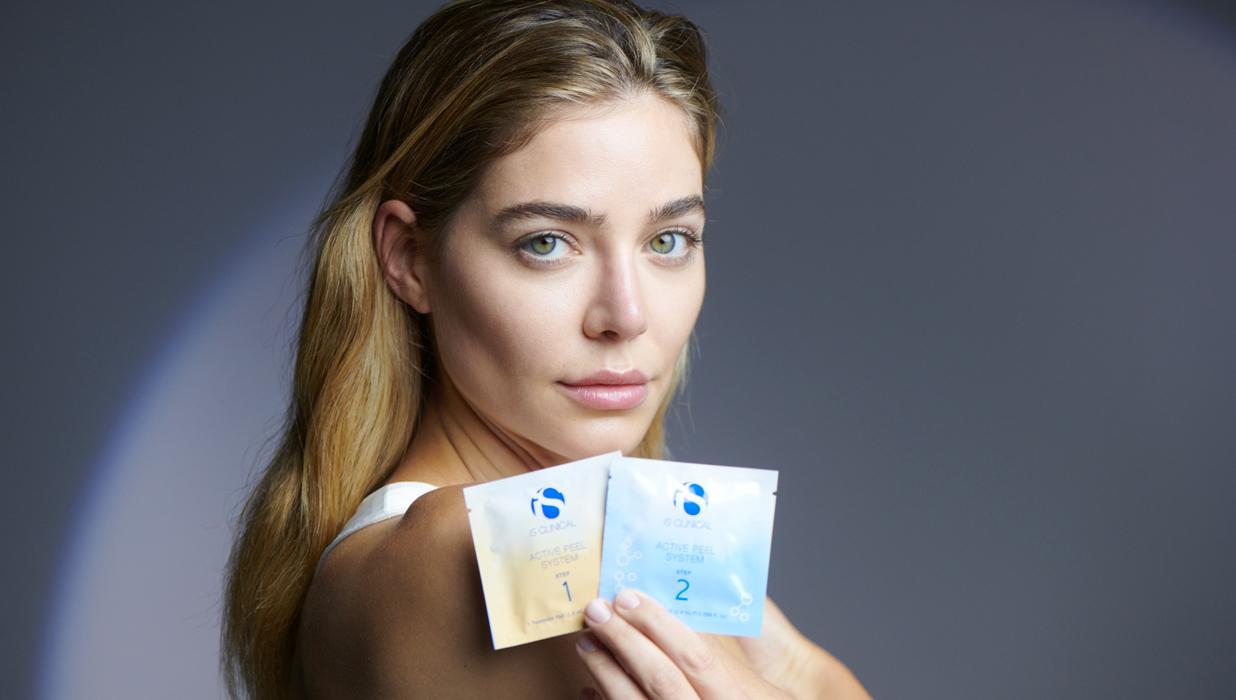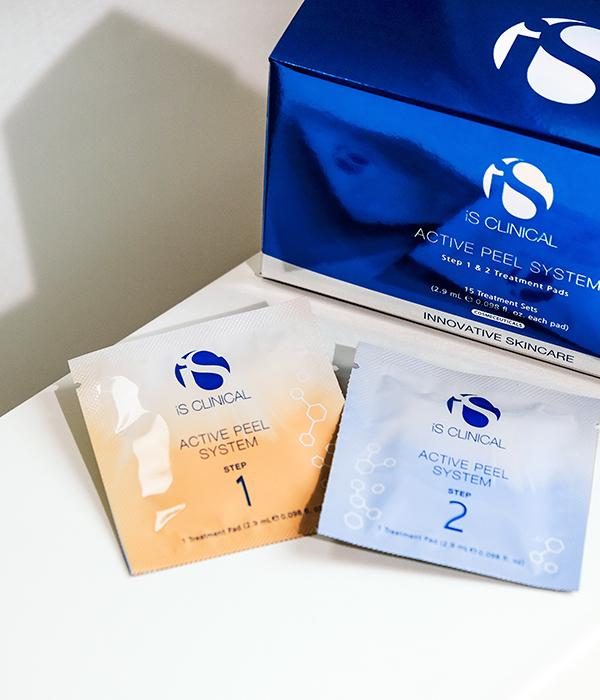 We are pleased to share that one of our newest innovations, Active Peel System has won a 2022 Beauty award from Health magazine! "I love the simple effectiveness of this peel," says Dr. Engelman, Health.com, "the AHAs and natural fruit acids smooth skin texture, reduce the appearance of fine lines, wrinkles, and pore size while soothing botanicals help to mitigate irritation."
Additionally, Active Peel System has won a Beauty Game Changer award from Marie Claire. "This brand features active ingredients that are safe on the most sensitive skin, and this two-step peel system provides controlled exfoliation, while hydrating and rejuvenating with botanical acids and peptides," shares board-certified dermatologist, Jessie Cheung for Marie Claire. "The pads are packaged individually, so you don't have to worry about them drying out—great for travel."
This two-step peel pad system provides powerful facial rejuvenation right at your fingertips. Experience the same dynamic results of a professional treatment from applying Active Peel System, now incorporated into an at-home skincare regimen. Designed to use every other day, this system offers a complete skin treatment in two towelettes. After just one application, your skin will feel polished, hydrated, and more youthful-looking.
How it Works
Every box contains 15 treatment steps. Each towelette is precisely formulated to offer its own unique experience.
Step 1 – Resurfacing
After you cleanse, apply the first step over your entire face and neck. You may even want to cover the decollete and top of your hands as a bonus. This first step is designed to deliver controlled exfoliation, featuring a proprietary blend of powerful botanical acids and extracts. You will likely feel a cool tingling sensation after you apply. This is normal and lets you know that the ingredients are hard at work. Leave it on for three minutes and do not rinse off.
Step 2 – Hydration
Next apply Step 2 over the same area that you applied the previous step. The hydration helps to neutralize Step 1 and will relieve that tingling sensation if you are still feeling it. Step 2 is designed to drench the skin in moisture, combining soothing botanicals with our proprietary Extremozyme® technology and Copper Tripeptide-1. Do not rinse off. Your skin will feel rejuvenated immediately and even better the next day.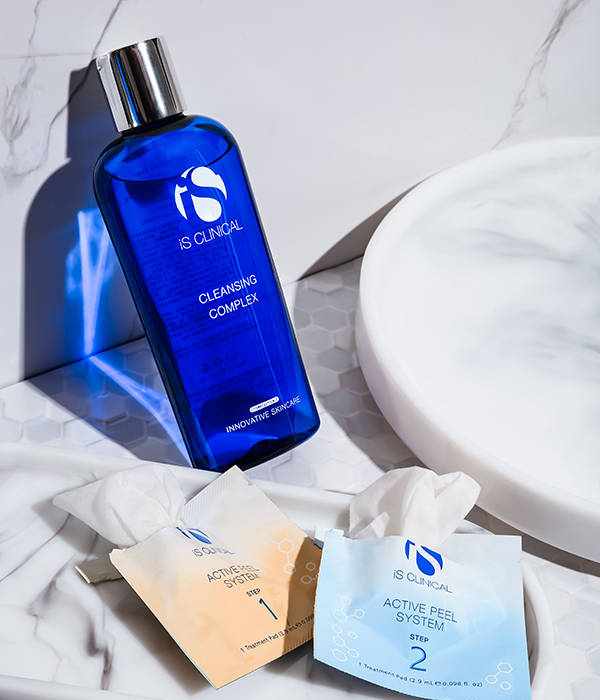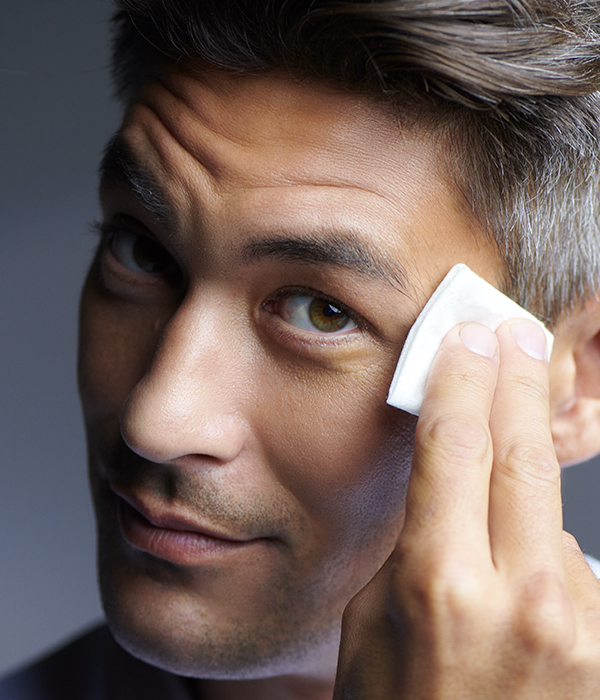 Application Tips
Active Peel System is best used at nighttime - Our skin enters its renewal phase at night, and skin cells have the highest turnover rate during that time.
Always apply Active Peel System to clean skin – It's very important to cleanse the skin first before you apply any treatment product for optimal results. Try Cleansing Complex for a thorough, gentle cleanse.
Use Every Other Day – It is best to use Active Peel System every two to three nights and gradually increase to every other night as tolerated. Keep in mind that frequency of use will vary based on your skin type and tolerance. Consult with your skincare professional on frequency recommendations for your skin.
Don't Skip a Step – Active Peel System is designed as a two-step treatment – Step 1 as the resurfacing pad, and Step 2 as the hydration pad. For optimal results, use each towelette together in that order.
Don't Expect Peeling – Active Peel System is designed to be "non-keratolytic," meaning you won't necessarily peel with this treatment. It is formulated to deliver fast results without all the downtime. If peeling does not occur, it doesn't mean the treatment is not working for you.
Key Ingredients:
Copper Tripeptide-1: Clinically proven to help diminish the appearance of premature aging and visibly reduce wrinkles
Extremozymes®: Proprietary combination of enzymes that are clinically proven to help protect skin from environmental stressors
Mixed Fruit Acids: Natural BHAs that work together to enhance exfoliation, smooth skin, and decrease the appearance of fine lines while enabling improved absorption of other ingredients
Sugarcane: Natural AHA that gently exfoliates the skin for a renewed complexion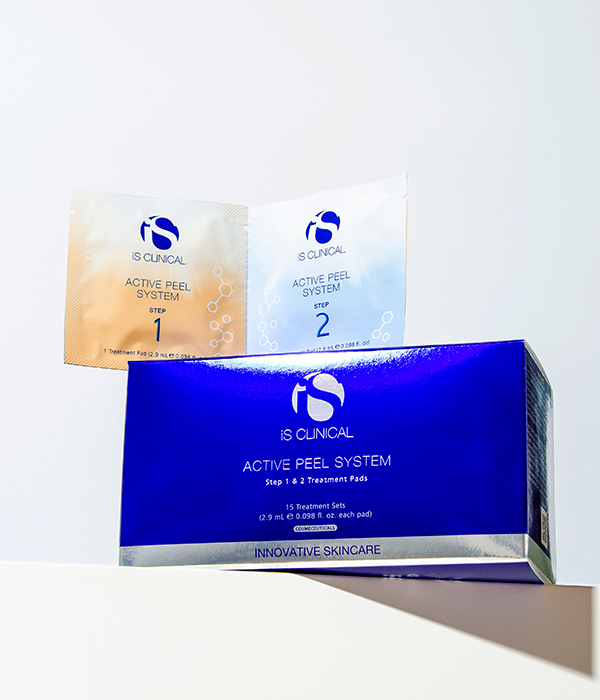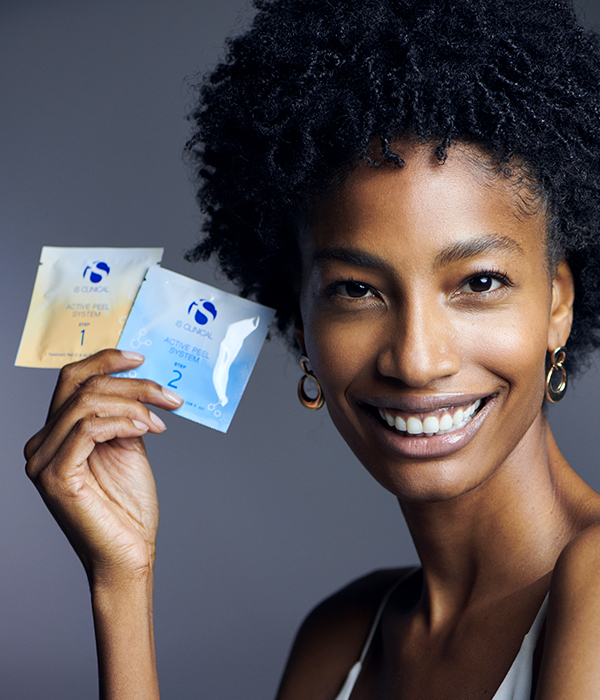 Suitable For All Skin Types
Active Peel System is designed to address a number of skin concerns including breakouts, pigmentation, pore size, tone and texture issues, fine lines, wrinkles, and more. It helps to improve the overall health and integrity of the skin. All genders can enjoy the effects of using this system. It is recommended for use every other day, in the evening, applied on clean skin. Avoid additional exfoliant products unless advised by your skincare professional.
Benefits:
Improves skin tone, texture, and smoothness
Reduces the appearance of fine lines, wrinkles, and pore size
Powerful, yet gently resurfaces the skin
Provides rapid and long-term results
Improves overall health and integrity of the skin
Suitable for all skin types
Sunburn Alert:
This product contains an Alpha Hydroxy Acid (AHA) that may increase your skin's sensitivity to the sun and particularly the possibility of sunburn. Use a sunscreen, wear protective clothing, and limit sun exposure while using this product and for a week afterward.
Environmental Impact:
While no towelettes are flushable, Active Peel System towelettes offer a biodegradable solution to plastic-based options and break down safely into the earth. These towelettes are soft and gentle to the skin, made from sustainably sourced bamboo, and are environmentally safe.
Improve Your Skin's Radiance
Enhance your at-home skin routine with an easy two-step solution. Applying this treatment is a quick and easy way to pamper yourself while improving the appearance of your skin tone and texture. Your complexion will appear more youthful-looking, and your skin will glow with smooth, polished, and hydrated radiance.