Ingredient Spotlight: Hyaluronic Acid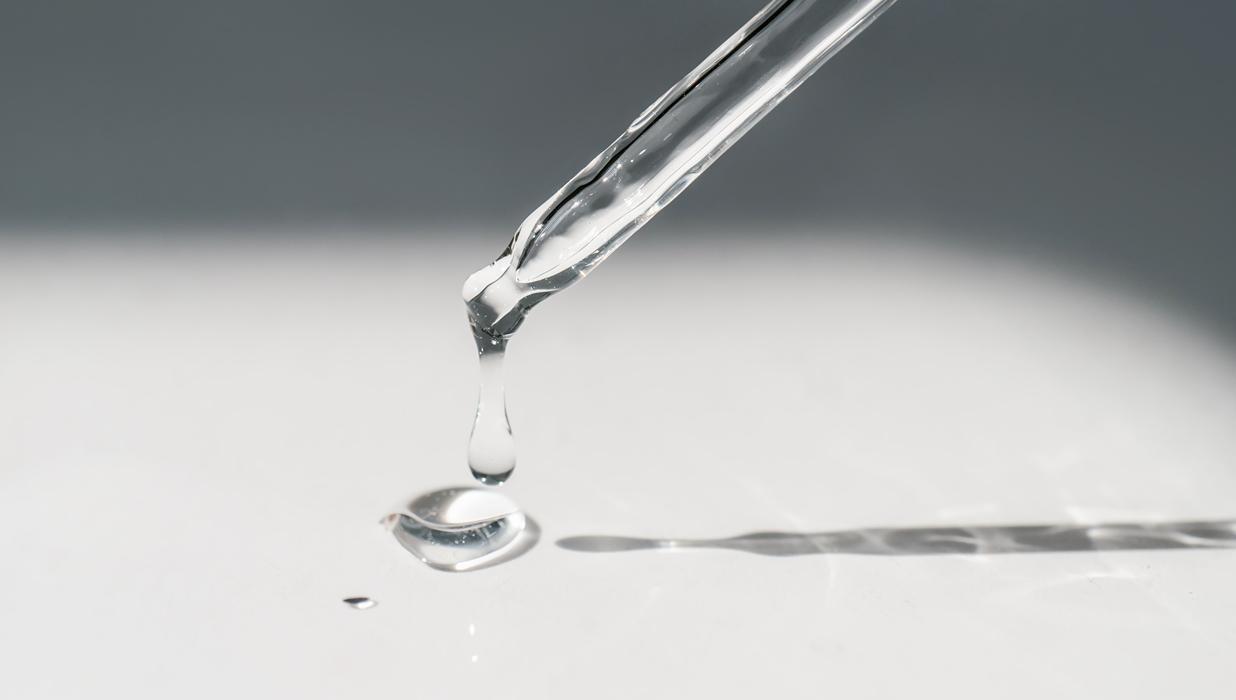 Hyaluronic Acid has become a household name in the skincare world. Over the last decade, its popularity has grown immensely. This renowned skincare ingredient is loved for its hydrating properties and is sought in many product formats such as creams, serums, masks, etc.
But what exactly makes this ingredient so unique? Let's take a closer look.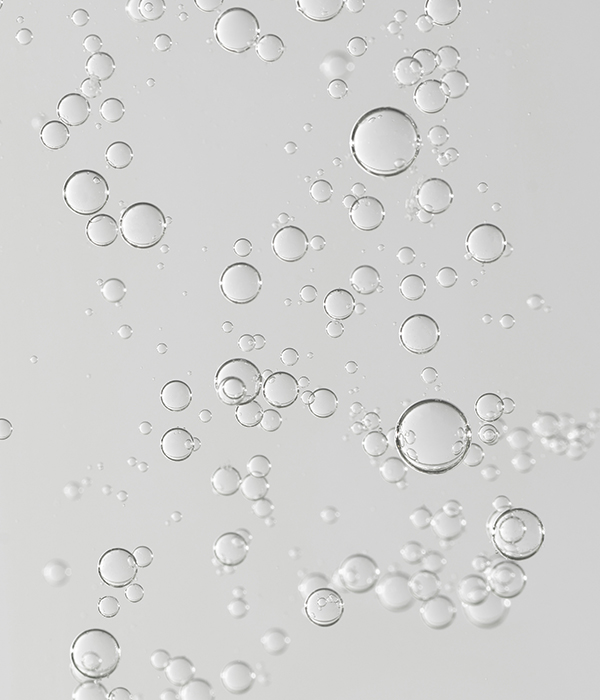 What is it?
Hyaluronic Acid, also known as Sodium Hyaluronate, is a molecule naturally produced by the body. The most significant amounts are found in the skin, connective tissue, and eyes. The primary function of Hyaluronic Acid is to retain water to keep tissues hydrated and moisturized. It acts as a cushion and lubricant in the joints and other tissues.
It is also found in nature, sourced from plants and certain foods. In fact, it is one of nature's most powerful hydrators because it attracts and binds up to 1800 times its molecular weight in water!
Hyaluronic Acid for the Skin
Hyaluronic Acid boosts moisture levels in the skin, making it a fabulous ingredient for skincare products and cosmetics. It binds to water to plump up the skin and give it that hydrated, dewy effect. It also promotes collagen synthesis, preventing wrinkles and improving the skin's texture.
For Aging Skin
As we age, our Hyaluronic Acid levels decrease, and our skin becomes more dehydrated. We begin to lose collagen in our skin, which can contribute to sagging and wrinkling. Applying Hyaluronic Acid topically to the skin can help smooth the appearance of fine lines and wrinkles. Hyaluronic Acid can also be injected as a dermal filler, which can help add volume to the skin. In the dermis, Hyaluronic Acid is what surrounds collagen and elastin. Think of it as the glue holding the dermal structure together. Therefore, Hyaluronic Acid filler not only immediately plumps the skin, but it initiates the skin's own ability to synthesize new collagen. It can make the skin appear more youthful and firm and protect skin cells from premature aging.
For Dry Skin
Cold winters, dry heat, or harsh skincare products can also contribute to dehydration in the skin and disrupt the skin barrier. When the skin barrier is disrupted, it forms tiny breaks in the skin, allowing water to escape. Creating a skincare regimen with moisturizing ingredients like Hyaluronic Acid is extra beneficial. Hyaluronic Acid is a natural humectant with hydrophilic properties to keep your skin hydrated and healthy.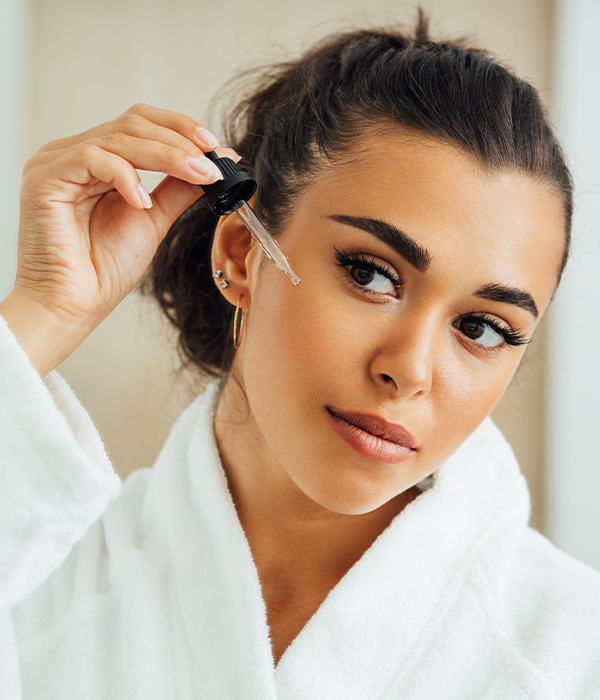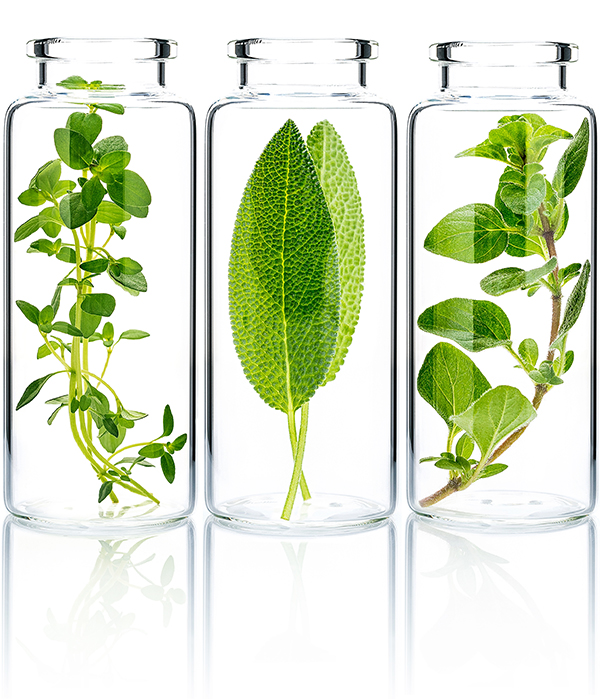 If you want to increase your levels of Hyaluronic Acid in other ways, you can incorporate them into your diet. Several foods contain this compound to help your skin stay supple and smooth.
Hyaluronic Acid is found in certain foods like:
Root Vegetables
Citrus Fruits
Leafy Greens
Nuts
Seeds
Who can use Hyaluronic Acid?
Hyaluronic Acid is good for all skin types. It is non-irritating, so it typically does not trigger any adverse skin reactions. Those with dry or mature skin will benefit the most from using Hyaluronic Acid. However, we highly recommend always consulting with your dermatologist or skincare professional.
iS Clinical Products featuring Hyaluronic Acid
iS Clinical products contain ingredients obtained only from non-animal sources and are never tested on animals. All our Hyaluronic Acid is botanically derived and sustainably sourced. We only use ingredients of the highest quality in our products and are fully committed to the health and safety of our customers.
If you are interested in incorporating more Hyaluronic Acid into your skincare regimen, Hyaluronic Acid can be found in a number of our products. Here are just a few to check out:
Body Complex




Body Complex is not only an excellent hydrating product but a great body treatment lotion as well. It immediately hydrates, smooths, and softens the skin while delivering essential vitamins, calming botanicals, and powerful antioxidants. Loaded with high amounts of Hyaluronic Acid, Body Complex helps to protect the skin barrier against harmful environmental stressors. It is especially effective when applied after a bath or shower.
C Eye Serum Advance+




We often think of C Eye Serum Advance+ as a great Vitamin C serum, but it also contains one of the highest concentrations of Hyaluronic Acid in all of our products at 40%! C Eye Serum Advance+ delivers enhanced age-defying properties with intense hydration and antioxidant protection. Our eye area is typically the first area where we begin to see signs of aging but armed with this product, you will notice improvements in fine lines, wrinkles, under-eye puffiness, and dark circles.
Hydra-Cool Serum




If you are looking for a serum containing Hyaluronic Acid, Hydra-Cool Serum is the one for you. It is formulated to rejuvenate, hydrate, and visibly soothe dry skin. Packed with 25% Hyaluronic Acid, it is deeply moisturizing to the skin yet gentle enough for even the most sensitive skin types. The lightweight texture makes it great to wear under makeup or excellent to use post-shaving.
Youth Complex




Youth Complex delivers rapid initial hydration for visible "plumping" of fine lines and wrinkles. Not only does it contain high levels of Hyaluronic Acid, but this product also has Hyaluronic Acid Microspheres as a bonus! These Microspheres are pure Hyaluronic Acid that have been cross-linked, dehydrated, and encapsulated into tiny spheres. Combined with water in the epidermis, the microspheres act like little sponges, absorbing and expanding to fill in wrinkles. You will love the immediate and long-term visible improvements to your skin.
Youth Intensive Crème




One of our most impressive and hydrating products is Youth Intensive Crème. It contains two forms of Hyaluronic Acid which gives full epidermal hydration. Not only does the rich crème formula provide a luxurious experience when applied, it delivers 24-hour hydration to the skin. In a clinical study, participants saw a 100% increase in hydration in just one day! Experience the age-defying, hydrating, and firming results of this powerful product.