Introducing Cleansing Complex Polish: Deep-Cleansing, Resurfacing, Smoothing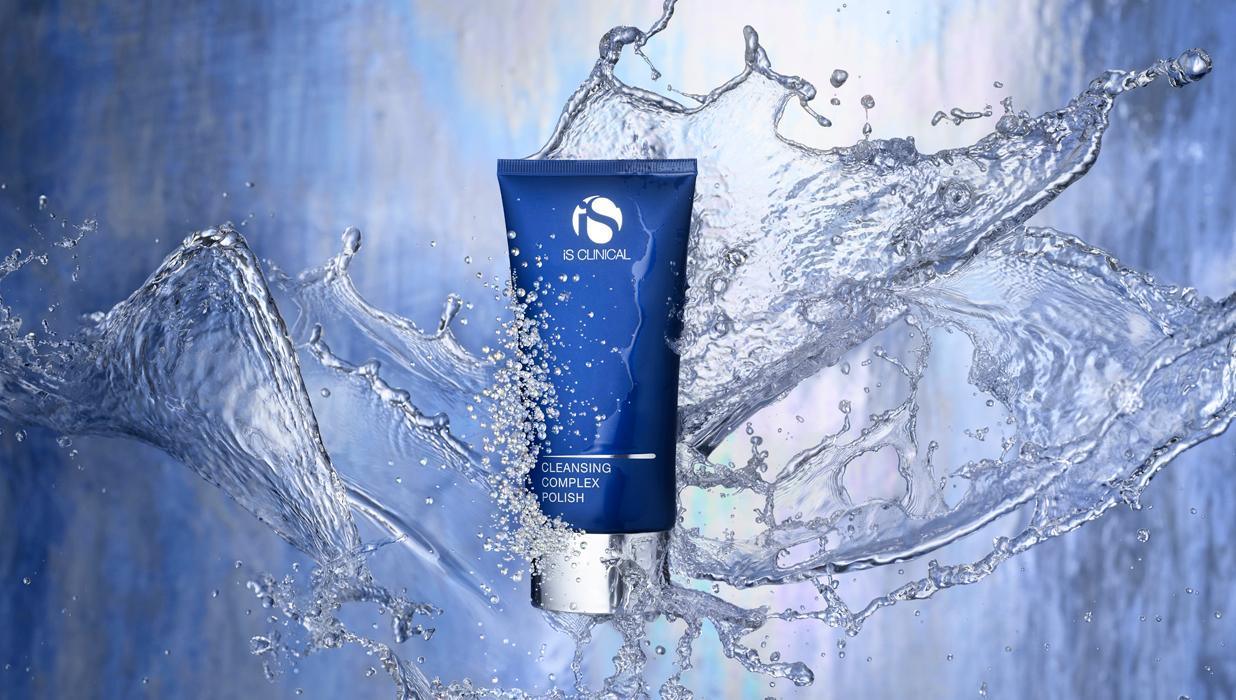 The newest addition to our innovative line of cleansers is finally here! Cleansing Complex Polish, a deep-cleansing, resurfacing, and smoothing polish is perfect for all skin types and conditions and is an enhanced version of our award-winning Cleansing Complex. This one-of-a-kind exfoliating cleanser deep cleans the skin without drying or stripping essential barrier lipids. Formulated with eco-friendly microparticles and powerful botanical extracts that work together to provide physical and chemical exfoliation, this multi-purpose polish is a complete facial experience in a single product.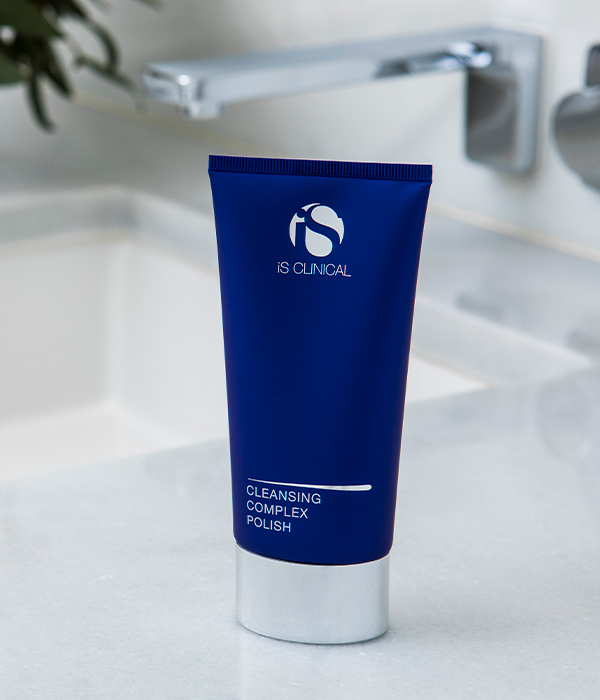 How to Use Cleansing Complex Polish
Cleansing Complex Polish can be used two to three times a week or daily, depending on your skin tolerance and sensitivity. Simply moisten your face and neck with water and apply a dime size amount of product to the palm of your hand. Rub hands together and massage over face and neck. Rinse thoroughly and pat dry. Cleansing Complex Polish is even more enjoyable when used in the shower, incorporating steam as the perfect complement. Cleansing Complex Polish can be used after our award-winning Cleansing Complex as part of a double cleanse. A triple cleanse is also an option for power users! This can be performed with Cream Cleanser, Cleansing Complex, and Cleansing Complex Polish.
Benefits of Cleansing Complex Polish
Gentle and effective cleansing polish
Deep-cleanses and gently exfoliates without irritation
Smooths rough texture
Refines the appearance of pores
Suitable for all skin types
What's in Cleansing Complex Polish
Microcrystalline Cellulose Beads + Jojoba Esters: A unique, eco-friendly blend of naturally derived biodegradable microparticles that provide physical exfoliation to the skin. A great alternative to non-eco-friendly microplastics. Jojoba Esters also add additional hydration and antioxidant support to the skin!
Glycolic (Sugarcane Extract) + Salicylic (Willow Bark Extract) Acids: Botanically derived sources of Glycolic and Salicylic Acids work together to exfoliate the skin and deep clean pores chemically.
Chamomile Flower: A highly active photoprotective antioxidant with calming properties.
Centella Asiatica: A powerful antioxidant with healing properties that helps diminish the appearance of premature aging.
Glycerin: A vital nutrient that hydrates and helps protect the skin's barrier.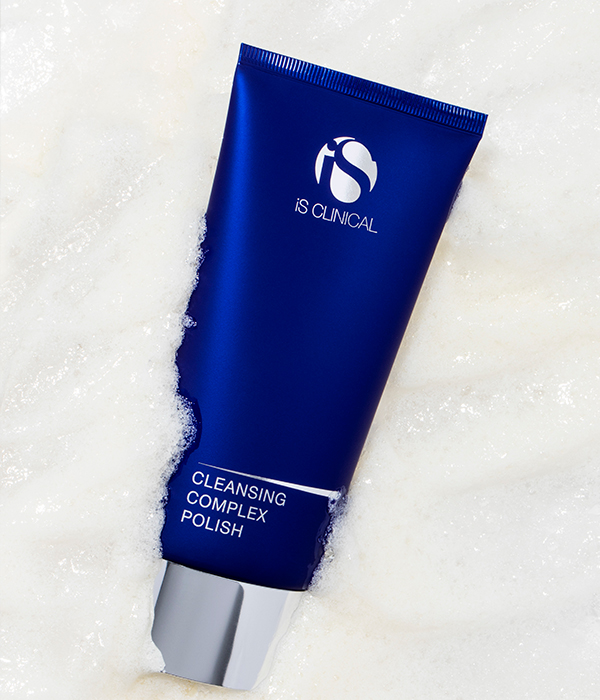 Complete Your Skincare Regimen
Cleansing is the first step in any skincare regimen and essential in maintaining a healthy and glowing complexion. Cleansing Complex Polish will help your skin feel clean, hydrated, and smooth and is a great addition to your daily routine.
To learn more about this amazing new addition to our line of cleansers, and complete your iS Clinical regimen visit our partner locator and find a retailer near you.