iS Clinical Award-Winning Products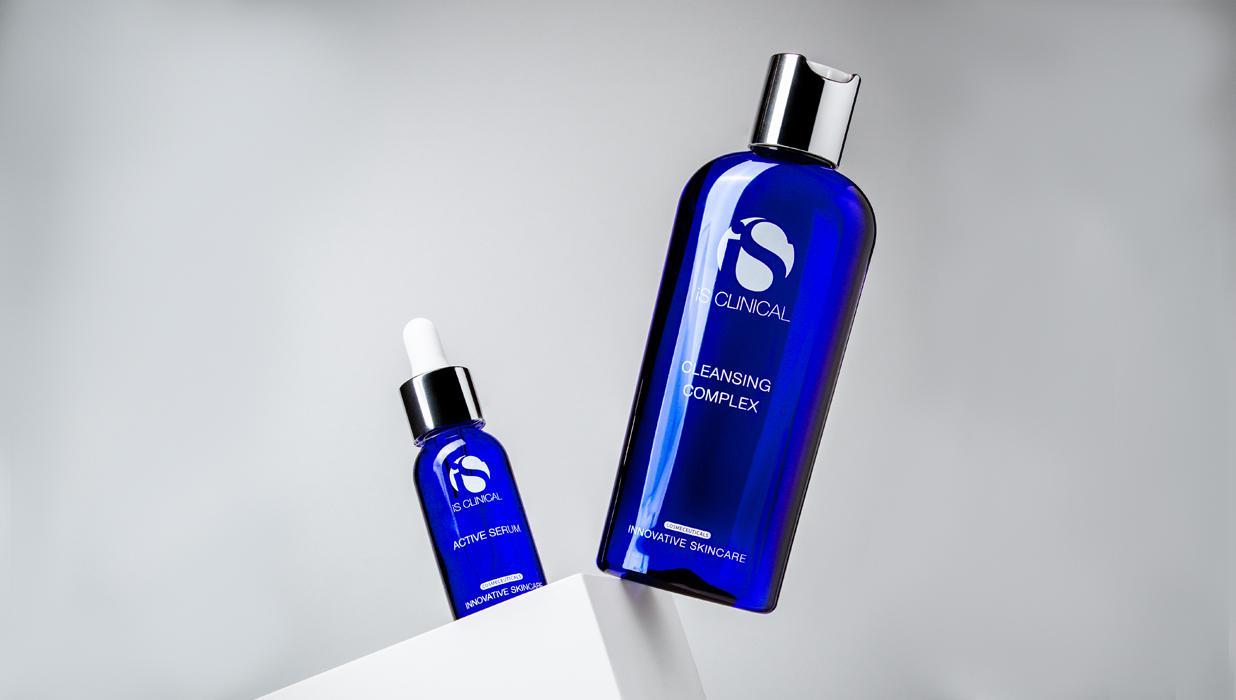 It's no secret that our two most-loved, award-winning, hero products are also our top-sellers. They are loved by many for their versatility in treating a wide array of skin concerns for all skin types. On their own, they deliver fantastic results, and paired together? Even better! Let's take a look at our two favorites a little closer:
Cleansing Complex
Cleansing is an essential part of a healthy skincare regimen and an easy recommendation for any skin type, age, or gender. Cleansing Complex, winner of the Harper's Bazaar Best Cleanser for Oily Skin 2021, incorporates a balance of bionutrients, antioxidants, and mild resurfacing ingredients that thoroughly cleanse the surface and pores of the skin. The lightweight, silky gel provides a mild foam that will not dry out the skin. Once you cleanse with Cleansing Complex, your skin will feel incredibly clean, but it will not strip the skin of essential oils. The best part? It's a three-in-one product. It cleanses the skin, tones the skin, and removes makeup (even eye makeup).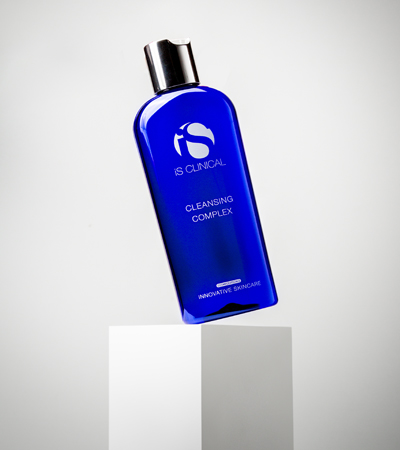 Cleansing Complex is an incredible value because it is a multistep and multifunctional cleanser. It has a 5.5 pH so it will not disrupt the skin balance or irritate the skin. Often used in professional facials, Cleansing Complex acts as a neutralizer to follow other products. It is incredibly gentle, yet powerful enough to mildly resurface the skin.
Once you use Cleansing Complex you will see the difference compared to other cleansers out there. Its elegant texture and botanical essence will leave your skin feeling smooth and soft. It is the only cleanser you need!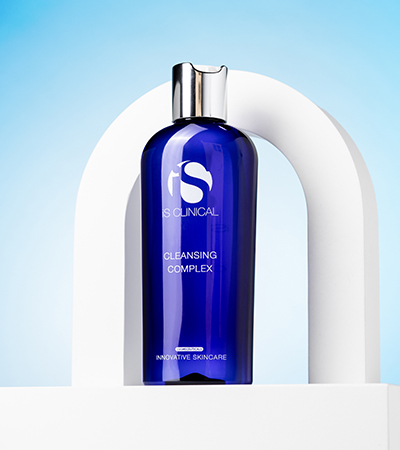 Benefits
Deep-cleanses skin and pores without drying
Excellent for blemish-prone skin
Gives the appearance of smaller pores
Smooths and softens
Excellent for shaving
What's in it?
Centella Asiatica – Powerful antioxidant with healing properties that helps diminish the appearance of premature aging
Chamomile Flower – Photoprotective antioxidant with calming properties
Sugarcane – AHA that gently exfoliates the skin for a renewed complexion
White Willow Bark – Botanical BHA that exfoliates the skin and deep-cleanses the pores
Active Serum
Active Serum, InStyle's 2021 winner for Best Serum for Oily Skin, is the hero of treatment serums within the iS Clinical line. It has been lovingly referred to as 'liquid gold' or 'magic in a bottle' by its users. Active Serum is an exfoliating serum that treats a variety of skin concerns such as acne, anti-aging, and hyperpigmentation.
An amazing benefit of using this product is how quickly you will see results. Users often notice a change in their skin within three to five applications. It decreases the appearance of fine lines and wrinkles, visibly evens skin tone, and is excellent for blemish-prone skin. In a study done by Arizona Longevity Institute, they found:
65% reduction in fine lines and wrinkles
94% reduction in blemishes
57% reduction in uneven skin tone
Pharmaceutical-grade botanicals are utilized in this powerful serum, yet it's very gentle on the skin. It will leave your skin moist and smooth. Active Serum helps to improve texture and tone concerns, it minimizes the appearance of pores, helps to treat existing pigmentation, and is overall brightening to the skin.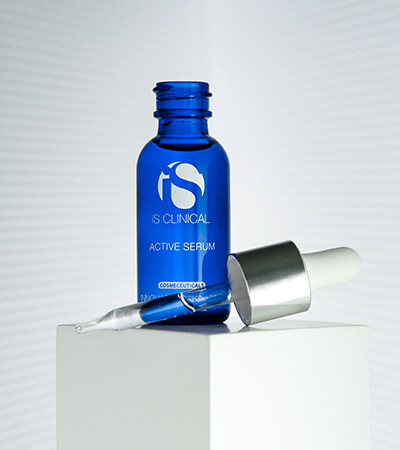 Active Serum should be applied in the evening to clean skin. Once you've cleansed, apply a small amount in the palm of your hand and gently dab and smooth it onto the skin. You can also treat your neck and décolleté. You will likely feel a tingling sensation – allowing you to feel the potent activity at work. The tingling sensation will dissipate within a few minutes. If you are using another exfoliating product in your routine, refrain from using it at the same time. Rather apply it on alternating nights.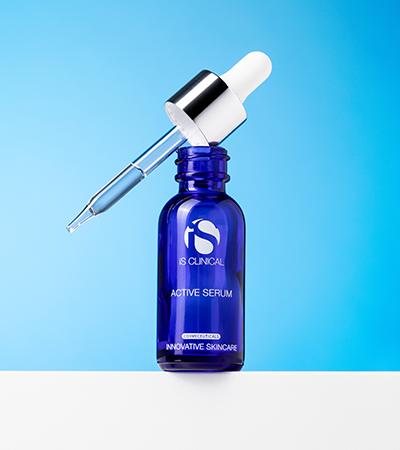 Benefits
Reduces the appearance of fine lines and wrinkles
Diminishes the appearance of uneven skin tone and blemishes
Smooths and softens
Gives the appearance of smaller pores
Provides both rapid and long-term results
What's in it?
Bilberry – Natural AHA exfoliant with moisturizing properties
Mushroom – Natural antimicrobial that assists in brightening the overall complexion
Sugarcane – AHA that gently exfoliates the skin for a renewed complexion
White Willow Bark – Botanical BHA that exfoliates the skin and deep-cleanses the pores
Both Cleansing Complex and Active Serum are phenomenal products that deliver results quickly. Good for all skin types, ages, and genders, these award-winning, hero products are excellent used in conjunction with each other. They are both incredibly age-defying, clearing, and resurfacing. Your complexion will be glowing, and your skin will be hooked.