The Unique Benefits of iS Clinical Serums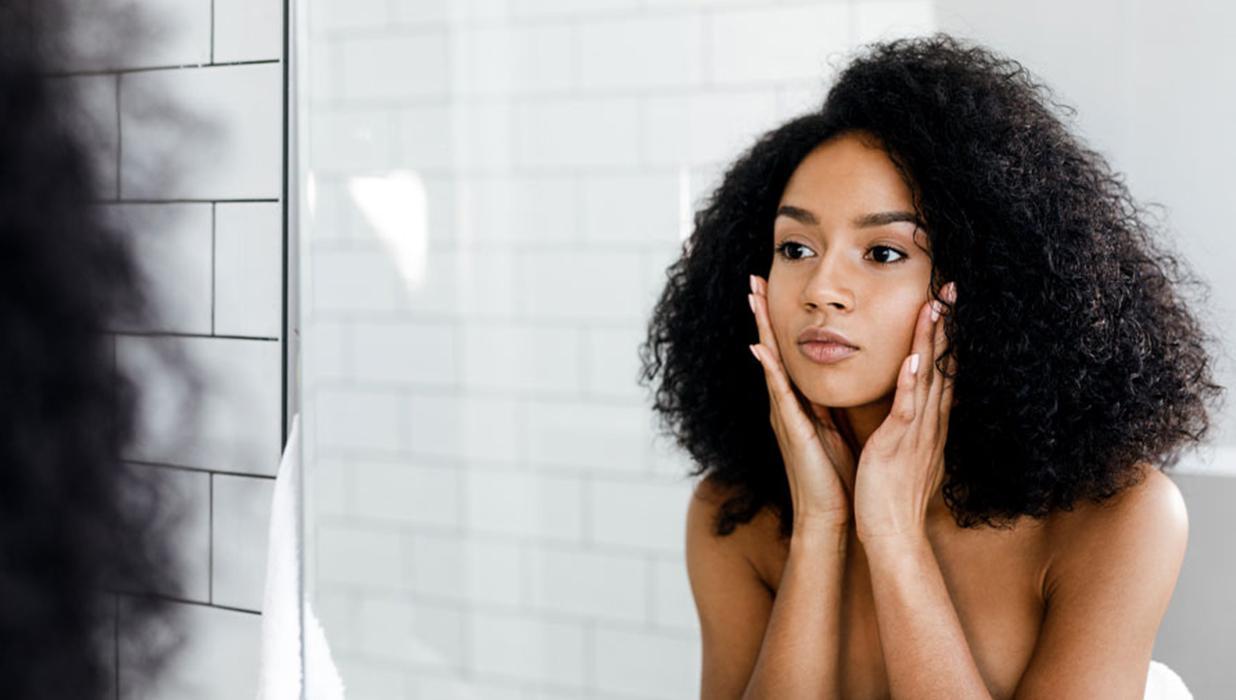 Face Serums Round Out Your Regimen
Many of us have developed a comfortable skincare regimen that includes a cleanser, moisturizer, and maybe an eye cream, but what is a face serum? Serums, usually lightweight and fast absorbing liquids, should be applied after cleansing the skin and before moisturizing. This added step delivers a high concentration of active ingredients that penetrate deeper into the skin which helps to transform the appearance of problematic areas such as dark spots and wrinkles.
The application of serums containing active ingredients are pivotal in helping to treat a wide variety of skin concerns, making them a necessary and powerful inclusion to skincare regimens.
iS Clinical Has a Serum for Everyone
It may be difficult to know where to start when faced with so many options. Each iS Clinical serum is scientifically designed to help support skin health and address different skin concerns.
Active Serum

Active Serum, our most popular serum, is packed with powerful botanicals that help treat a wide range of skin concerns. If your skin is blemish-prone, aging, uneven in tone, or has larger or congested pores, this is your go-to serum. Active Serum acts as a gentle exfoliator that provides rapid and long-term results. No skincare regimen is complete without this multi-talented serum!

Brightening Serum

Brightening Serum helps to reduce the appearance of irregularly pigmented skin. It provides multiple ageless benefits while safely helping your skin appear visibly brighter. Brightening Serum can be applied to the entire face/neck or used as a spot treatment. All our brightening products are Hydroquinone-free.

C Eye Serum Advanced+

Say "Hello" to your new friend C Eye Serum Advanced+. This eye serum is a cutting-edge formulation that contains our scientifically advanced Vitamin C designed to help diminish the appearance of dark under-eye circles and puffiness. C Eye Serum Advanced+ also provides superior antioxidant protection and is a must-have in your skincare routine.

GeneXC Serum

GeneXC Serum is the gateway to a more youthful and glowing complexion. It is clinically proven to improve the appearance of fine lines and wrinkles while helping skin look firmer and more youthful. The botanically sourced enzymes in GeneXC Serum help protect and revitalize skin with visible long-term improvements to overall skin health. Make sure to give your skin some extra love and attention with this amazing serum.

Poly-Vitamin Serum

Poly-Vitamin Serum is a revitalizing and hydrating serum meant for all skin types. Achieve healthier-looking skin with a serum that contains a powerful combination of essential vitamins, bionutrients, and age-defying antioxidants. Hyaluronic Acid provides deep, long-lasting hydration to help skin appear more vibrant and even in tone and texture.

Pro-Heal Serum

Pro-Heal Serum Advanced+ is the main course in your 3-course meal. This serum helps calm inflammation and redness with powerful antioxidants. The combination of Vitamin C with Olive Leaf Extract and Vitamins E and A helps protect from damage while improving the overall appearance compromised, irritated, or blemish-prone skin.

Super Serum Advanced+

Super Serum Advanced+ is loaded with our next generation Vitamin C to help visibly brighten skin while diminishing fine lines and wrinkles. Its scientifically advanced formula also reduces the appearance of scars and stretch marks. There is a reason we call this serum super! To get a brighter/healthier complexion, you can start by picking up a bottle of Super Serum Advance+.

Youth Serum

Youth Serum instantly diminishes the appearance of fine lines and wrinkles and will have you looking and feeling more youthful. Our patented Extremozyme technology paired with a blend of antioxidants help protect skin from environmental stressors. With Youth Serum, you get the best of both worlds: immediate and long-term visible results.

Hydra-Cool Serum

Hydra-Cool Serum is unique among our serum mix and another fan favorite. This refreshing serum cools and soothes dry, irritated skin and is a great product to be layered in with other iS Clinical serums for an extra boost of hydration. Its calming properties are excellent for blemish-prone or sunburned skin. We also recommend Hydra-Cool Serum to help with dehydrated skin that may occur due to the effects of air travel.
Scientifically Advanced Ingredients for Visible Results
Not all ingredients are created equal. iS Clinical uses pharmaceutical-grade ingredients in all products to provide the best possible support for your skin. Each serum formulation is tested to verify its superior efficacy for optimal skin health. There are several key pieces to each formulation that help boost your results:
Botanical Extracts – Naturally occurring extracts from bark, fruit, plant roots, and leaves. They are a natural source of nourishing and regenerative elements that our skin needs to thrive. Botanical extracts provide antioxidant benefits that protect from free radical damage. These extracts also help treat many skin concerns including blemish-prone skin, oily skin, hyperpigmentation, and the list goes on. A few essential extracts used in iS Clinical serums are:
L-Ascorbic Acid (Vitamin C) – Helps to protect against the visual effects of photo-damage while providing calming properties. This vitamin works hard to repair, protect, and revitalize your overall complexion while enhancing the look and feel of the skin.
Retinol (Vitamin A) – A great collagen stimulator that leaves skin feeling visibly plumper, firmer, softer, and with a vibrant glow. It has exfoliating properties and contains antioxidants to give skin the extra nourishment it may be lacking.
Hyaluronic Acid – Nature's most powerful moisture-binding substance delivers gentle hydration where your skin needs it most.
The Cherry on Your Skincare Sundae
Serums are a hugely beneficial addition to any skincare regimen. They work in combination with other products to help treat skin concerns and improve the overall appearance of your skin. iS Clinical serums are scientifically formulated with pharmaceutical-grade ingredients to support skin health with antioxidants, bionutrients, and essential vitamins.