Top Ten Reasons to Use PerfecTint Powder SPF 40 This Summer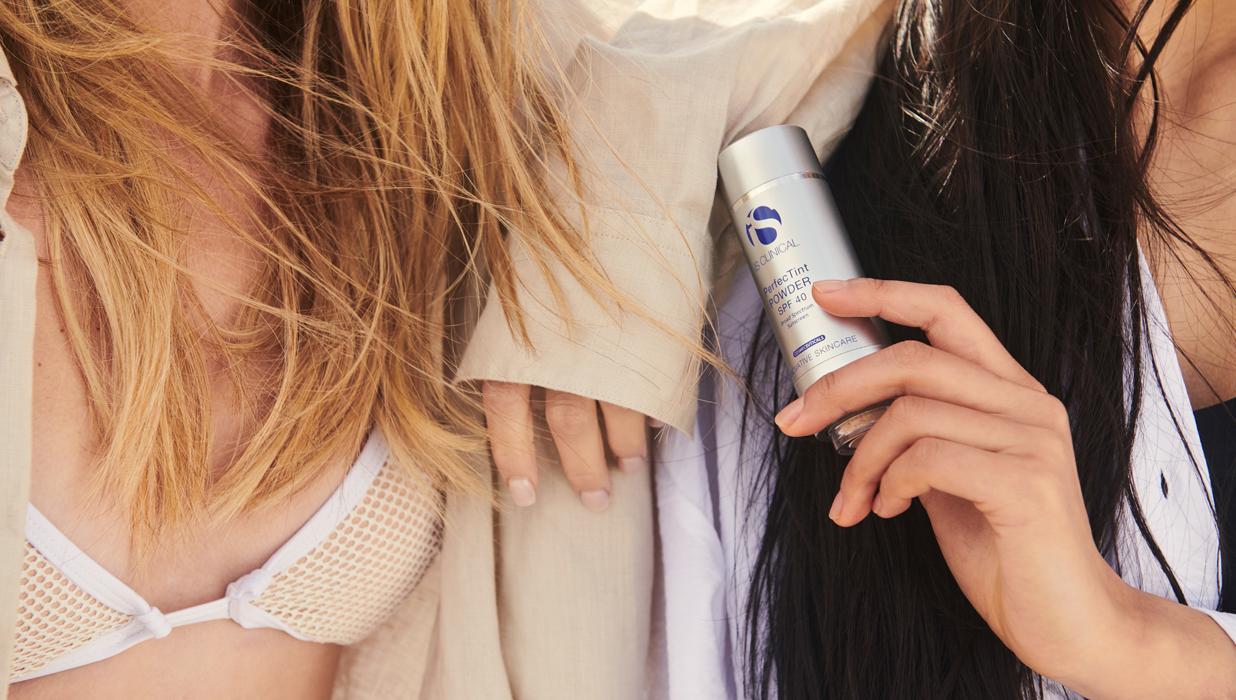 It's nearly summertime, and we all know what that means. It's time for sunscreen to take center stage. Although we should be applying an SPF all year long, sunshine and warmer weather are generally good reminders to apply and reapply sunscreen throughout the day.
Importance of Sunscreen
Overexposure to the sun's ultraviolet (UV) radiation can cause immediate effects of sunburn and long-term problems such as skin cancer, premature aging, and several other harmful skin changes linked to the inflammatory process. Damage effects to the skin from UV radiation include:
Collagen Breakdown
Diminishment of DNA repair
Free Radical Damage
Immune System Suppression
Cellular Death (Apoptosis)
Pigmentation Changes
Precancerous Lesions
Skin Cancer
One of the key methods to shield the skin from UV damage is sunscreens. Sunscreens protect the skin by absorbing and/or reflecting UVA and UVB radiation.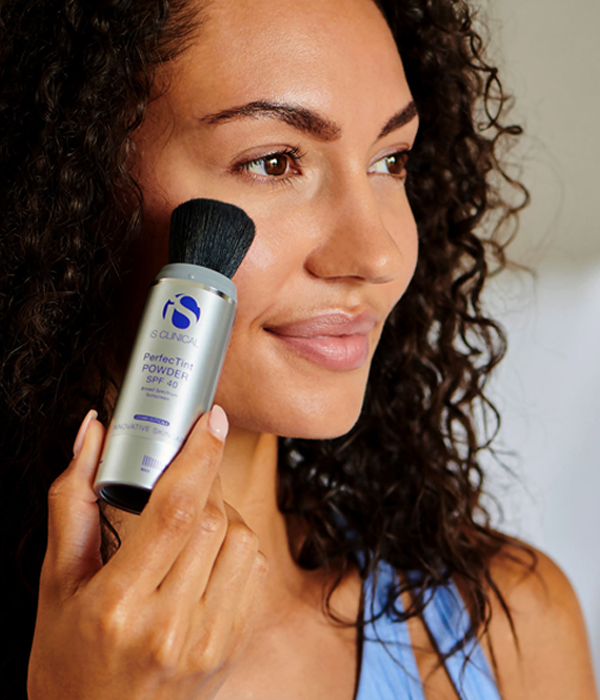 PerfecTint Powder SPF 40
PerfecTint Powder SPF 40 provides broad spectrum coverage from both UVA and UVB radiation. Not only does it help protect against the visible signs of photoaging, the silky-smooth powder also creates a flawless finish by minimizing the appearance of pores and absorbing surface oil.
The luxurious formula includes our botanical antioxidant Extremozymes, which are clinically proven to help protect the skin from environmental stressors. The unique powder form is even hydrating to the skin. The best part? It comes in five different tints. Choose from Ivory, Cream, Beige, Bronze, or Deep to tastefully match any skin tone.
2021 Beauty Award Winner
This beloved sunscreen is even winning awards! PerfecTint Powder SPF 40 won a Beauty Suncare Award for 2021 by StyleCaster. "Powder sunscreens are excellent for touch-ups over makeup, covering your part, and on-the-go reapplication. This sophisticated formula comes in five shades that actually disappear into skin instead of sitting oddly (and obviously) on top," says Alana Peden, StyleCaster.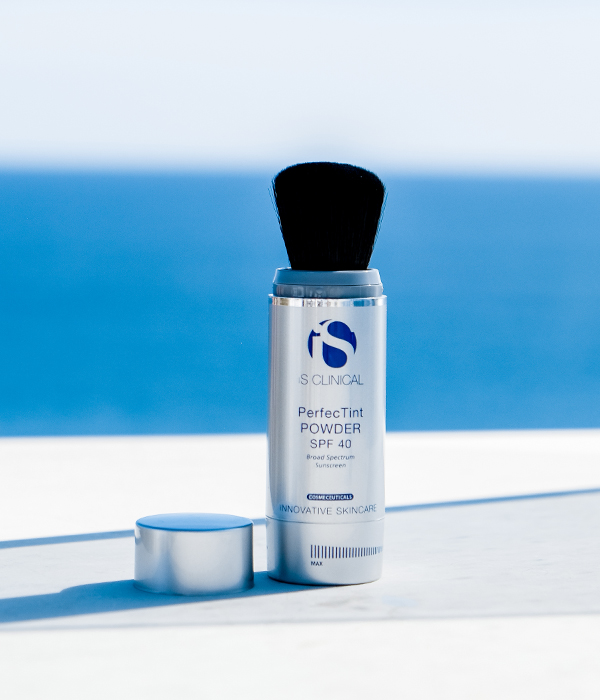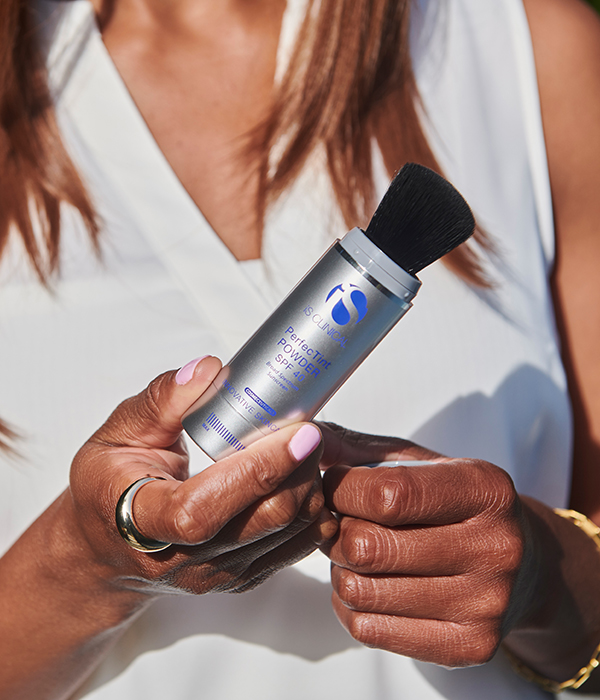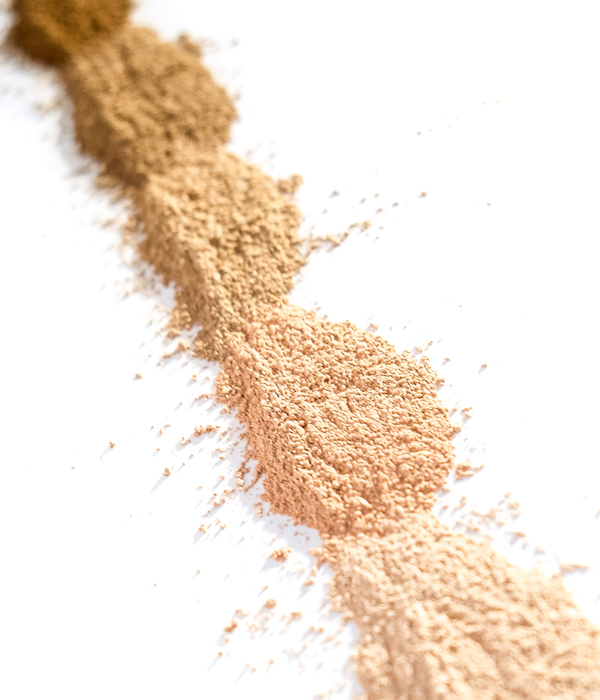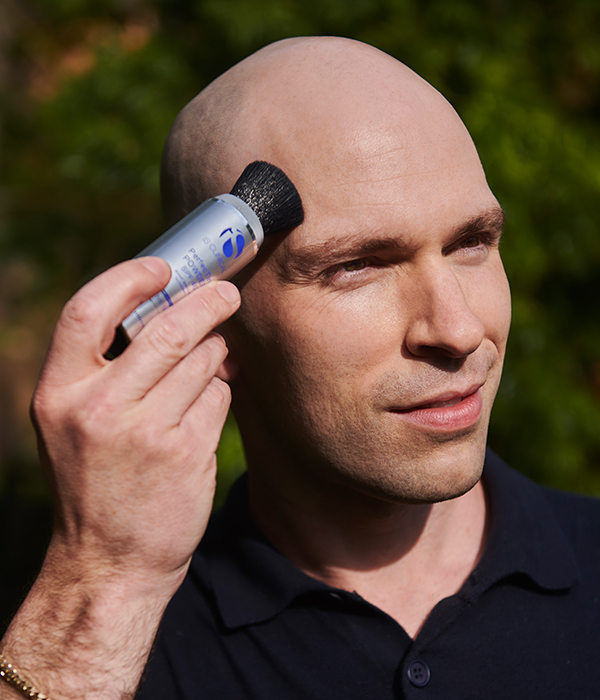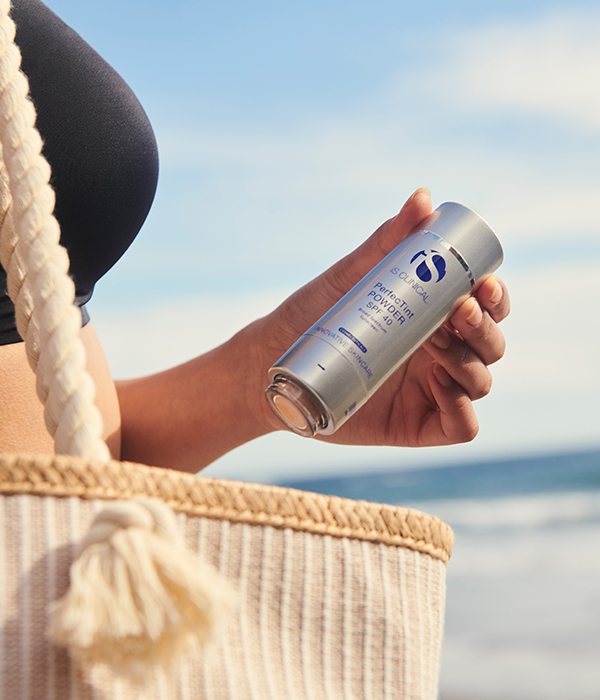 So what's all the fuss about? If you still need more convincing on why PerfecTint Powder SPF 40 is a must-have this Summer, we've compiled the top ten reasons to dip your toes in the powder sunscreen pool.
Top Ten Reasons to Use PerfecTint Powder SPF 40
1) Use as a Makeup Touch Up.
It can be tricky to remember to reapply sunscreen and even harder to apply over set makeup, especially if you're using a cream-based SPF. Enter PerfecTint Powder SPF 40. The powder goes over makeup beautifully and even helps to soak up excess sebum that you may have accumulated throughout the day. Bonus: A Bronze or Deep shade works great as a bronzer. Apply to your cheekbones for some extra color and a sun-kissed glow.
2) Easily Reapply.
Applying sunscreen is one thing. Reapplying is another. It's always challenging to incorporate reapplication into your routine, before PerfecTint Powder SPF 40, that is. The convenience of this product with the easy twist and brush head makes reapplication a breeze. Pop it in your bag and avoid the dreaded reapplication process.
3) Enjoy Five Different Shades.
PerfecTint Powder SPF 40 comes in five different shade options: Ivory, Cream, Beige, Bronze, and Deep. Many tinted sunscreens only come in one or two shades so having five available is a game-changer. Suitable for darker Fitzpatrick types, this powder sunscreen offers complementary SPF coverage without leaving a white cast on the skin. Win-win!
4) Your Kids Will Love It.
Gone are the days of chasing your little one around with the sunscreen bottle unsuccessfully. PerfecTint Powder SPF 40 makes reapplying so easy and painless, your kiddos won't squirm away, and you won't break a sweat trying to protect their skin.
5) It's Perfect for Scalps and Hairlines.
We often avoid applying sunscreen to our hairline or scalp because that greasy hair effect went out of style years ago. Now with PerfecTint Powder SPF 40, we can easily apply our SPF to our hair part or scalp and still maintain a good hair day.
6) Apply to Hard-to-Reach Areas.
Although we dutifully apply our sunscreen, it seems there is always some area we missed. We notice it when it's too late, and our skin has turned pink or become sunburned. PerfecTint Powder SPF 40 is fantastic at getting those hard-to-reach areas. Think back of neck, back of ears, back of arms, tops of feet – you name it!
7) Experience Complementary SPF Coverage Without the White Cast.
This tends to be a hang-up for many with applying sunscreen. We remember the days of looking like a ghost after one of our parents covered us from head to toe in SPF. It didn't rub in and felt like chalk on our skin. PerfecTint SPF 40 absorbs into the skin without leaving any trace of residue. It's also hydrating and provides superior antioxidant protection.
8) It Offers All-Physical, Broad Spectrum Protection.
PerfecTint Powder SPF 40 contains Zinc Oxide, which is a safe, non-irritating, non-allergenic sunscreen ingredient. Zinc Oxide is the only sunscreen ingredient that protects against UVB and long and short-wave UVA. This provides the broadest protection of any single sunscreen ingredient. It has a very small particle size which makes it transparent on the skin and ideal for cosmetic use.
9) It's A Great Travel Companion.
If you are on the go, you will love the convenience of the PerfecTint Powder SPF 40. Not only can you pop it into your gym bag, beach bag, glove compartment, or handbag, the TSA-compliant cartridges make it a breeze to bring along for travel.
10) It's Excellent for Sports.
Reapplying sunscreen is easier said than done when you're covered in sweat. Take advantage of the matte finish PerfecTint SPF 40 provides and easily reapply on the golf course or between matches on the court. It provides necessary protection, but it also helps to soak up surface oil on the skin, leaving you with a flawless, protected finish.
PerfecTint Powder SPF 40 is truly something you cannot go without this Summer. Rest easy and enjoy this season with confidence that your skin is protected and nourished in the most convenient way.