Welcome to the SPF Family!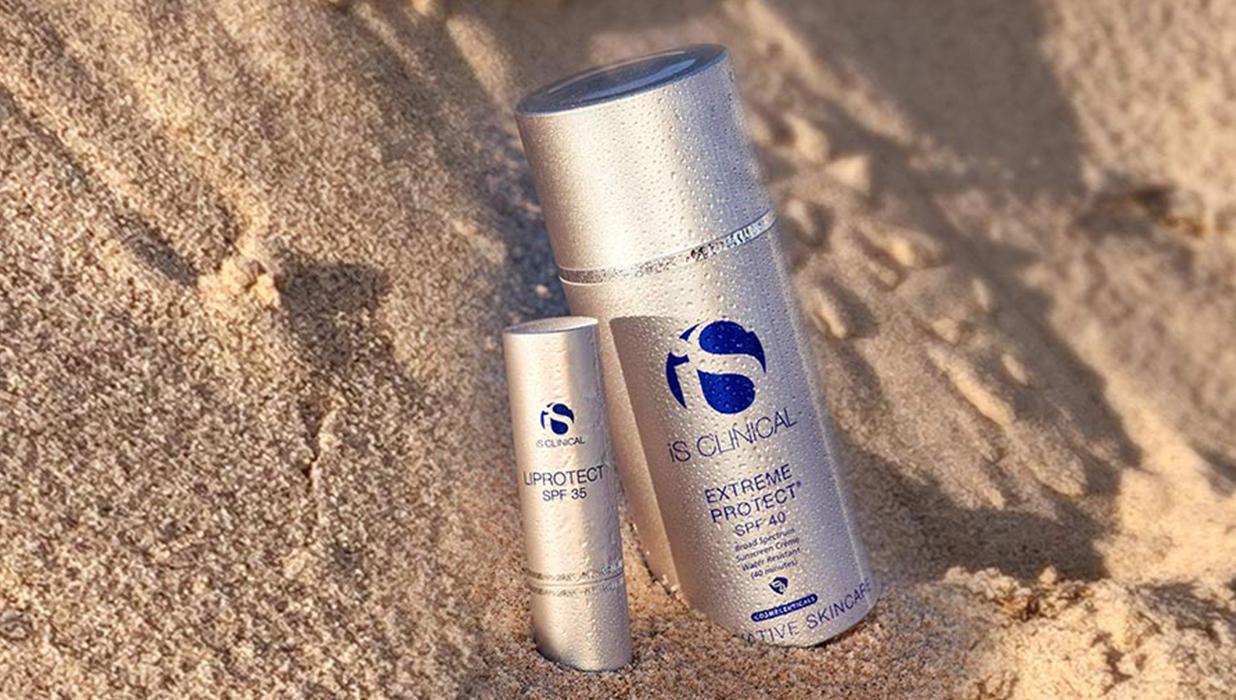 We are excited to announce two new members to our innovative SPF Family! Introducing Extreme Protect SPF 40 and LIProtect SPF 35, each with a groundbreaking formula to support optimal skin health. These products are restorative, all-physical sunscreens that provide ultimate protection benefits and hydrate as they treat.
Extreme Protect SPF 40
Our newest sunscreen is an environmentally protective formula featuring our proprietary Extremozyme® Technology combined with scientifically advanced all-physical sunscreen actives; transparent micronized Zinc Oxide and transparent micronized Titanium Dioxide. The benefits are endless with Extreme Protect SPF 40! It provides multilevel broad spectrum UVA/UVB protection, reduces erythema (sunburn), and lowers risk of photoaging and skin cancer. Providing an antioxidant-rich protective barrier that hydrates, smooths, and softens, Extreme Protect SPF 40 is not your average sunscreen.
LIProtect SPF 35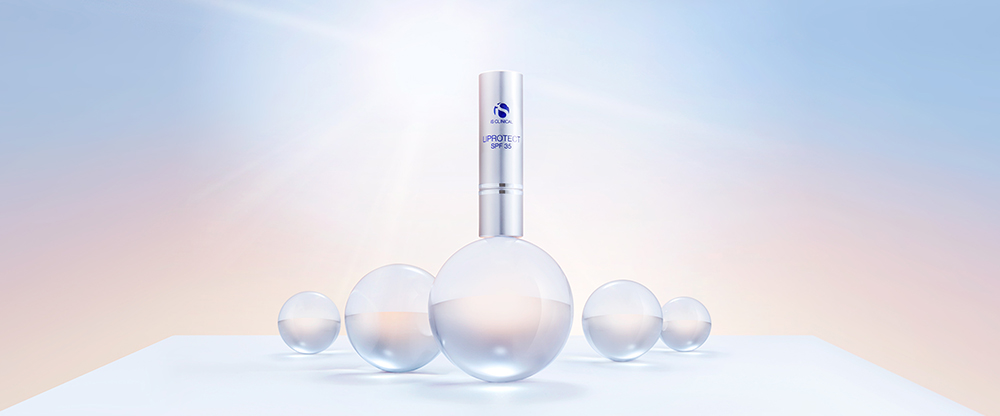 This antioxidant-rich treatment is more than just a lip balm, combining gentle all-physical transparent sunscreen actives with Vitamin E and Coconut Oil to help condition lips while Elderberry Extract and Linoleic Acid help defend from environmental aggressors. The botanically based formula provides an antioxidant-rich protective barrier that hydrates, smooths, and softens. The lip is constantly exposed to the environment and it receives a lot of prooxidant damage, proinflammatory changes can occur as a result. LIProtect SPF 35 offers powerful broad spectrum protection while minimizing the visible effects of photo damage and pollutants. The LIProtect SPF 35 benefits are astounding and will not only provide multilevel protection, it will also reduce erythema (sunburn) as it supports skin barrier function and stimulates collagen production.
Photoaging and Sunscreen
Comprehensive UV protection is a must to provide total protection from all UV light and its negative effects on the skin. Solar energy hitting the skin can result in sunburn, uneven pigmentation, photoaging, and an increased risk of skin cancer. Ultraviolet B (UVB) rays strike the skin's surface and are the rays responsible for sunburn and visible redness. Ultraviolet A (UVA) rays penetrate more deeply into the skin. Even though UVA rays do not cause redness, they do trigger inflammation on a cellular level and damage the skin over time, thus causing our skin to age. Broad spectrum sunscreens are designed to prevent the transfer of energy from solar rays to skin.
| | |
| --- | --- |
| In a clinical study performed by Maltek Inc., the sample at the top shows skin cells exposed to sunlight with no application of Extreme Protect SPF 40 and you can see sunburn cells have developed. The cells are recognizable by their swollen, misshapen appearance and dark centers. The sample with Extreme Protect SPF 40 has not developed any sunburn cells. | |
Blue Light as an Environmental Aggressor
Blue light is another source of emanating energy that can be harmful to our skin and eyes. We receive a large amount of blue light from our electronic devices, including laptops, televisions, computer screens, and cellphones. Blue light travels through the eye, penetrates the brain, and can lead to agitation, which is most commonly experienced as a disruption of sleep. These light waves also penetrate deeply through all layers of the skin. In general, one can summarize the negative effects of blue light as a source of free radical damage. Covid-19 safety measures have caused many of us to change our work and homelives accordingly. While we may not be spending as much time in direct sunlight with sunscreen on, we are spending more time in front of screens, and bathing in indirect sunlight for the majority of our day. Sunscreen should still be used daily to help prevent the effects of blue light exposure to the skin. Whether indoors or outdoors, day or night, work or play, our new sunscreen products, Extreme Protect SPF 40 and LIProtect SPF 35, will protect you from the visible effects photoaging, sunburn, and skin damage.
Sunscreen is the Most Important Step of a Complete Skincare Regimen
No comprehensive skincare regimen is complete without the final and arguably most important step, protecting the skin. After cleansing, treating, and hydrating your skin, protecting the skin from incurring further environmental damage is key. Protection from further damage allows your products to work uninterrupted. Extreme Protect SPF 40 will compliment any complete skincare regimen, as it can easily be worn under make up and without the white, opaque appearance found with many sunscreens. LIProtect SPF 35 provides a protective layer against sun damage that is easily worn with your favorite lip color or gloss and gives your lips the boost of moisture that keeps them feeling nourished and hydrated! As physical sunscreens, Extreme Protect SPF 40 and LIProtect SPF 35 will help block the solar energy and free radicals from your skin, they do not chemically interact with your skin as a means of solar protection like a chemical sunscreen will. Take that final step with your best foot forward, invite our SPF Family into your daily skincare routine and indulge in the complete support of optimal skin health as you moisturize and protect your skin.